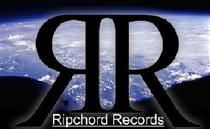 Our founder, Trevor Ripchord, created Ripchord Records fifteen years ago and it grew into the Appalachian Media Group of today.Ripchord Records is an independent record label started in 1993. Knoxville radio personality, Trevor Ripchord, created the record label initially as a vehicle to promote Freefourmula's first album.
The label's debut release, Fourmula One, was a commercial success, received substantial air play and charted in the College Music Journal (CMJ).
It became obvious at that point that Freefourmula didn't have to be the only project for the company. With so many good bands out there, Trevor Ripchord decided to make it the label's mission to find bands from the southeast making great music and promote them nationally.
Along the way, Ripchord Records produced albums for more than 100 bands to market on their own, and released nine titles bearing the Ripchord label. The office and studios moved from Trevor's apartment on the University of Tennessee campus to a house in northwest Knoxville. Then, as more space was needed, Ripchord Records was moved to a 100-year-old historic building in downtown Knoxville.
---
---