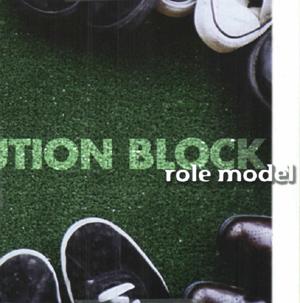 This is the debut release from Revolution Block.
Role Model is a most fitting title. The songs are serious and are designed to speak to you boldly about many sociopolitical subjects. Racism, religion, social cliques, politics, and war are touched on in a hard-hitting fashion.
The music is Heavy, Heavy Alternative. Whatever you want to call it, it kicks. If you like Soundgarden, Rage Against the Machine, Fishbone, Helmet, or Primus (just to name a few) you'll like this.
The CD version comes complete with a track at the end where 6 of the songs on it are repeated together as one track. (to get 6 plays for 1 on a CD jukebox) -TR
---
---