Video & Digital Film Production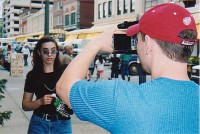 Put our 20 years of experience to work for your project and see the difference our fresh ideas, innovation and creativity makes.We strive to surpass your expectations at any budget level. Our first time clients are consistently surprised at how we simplify the process of creating quality moving pictures and do so at a fraction of the cost of the competition.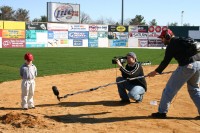 Commercials, web & corporate videos, documentaries, television programs and more can be filmed on location or in studio.Teleprompters, dollies, enhanced lighting, etc. are available upon request.
Give us a call and see why these clients chose the production services of Appalachian Media Group.Carillion, Comcast, Cox Communications, Roanoke City Parks & Rec, Roanoke City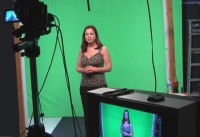 Adult Education, Salem Adult Education, Roanoke County Adult Education, Franklin County Tourism, Salem-Roanoke County Chamber of Commerce, Hart Motor Company, Allsports Cafe', The Lube Center, $3 Car Wash, Hill's Crouch Pharmacy, Remax Realtors, Tharp Funeral Homes, Downtown Roanoke Inc., Gold's Gym, Corgi International, The Lube Center, Edward Jones Investments, El Toreo/El Rodeo Mexican Restaurants, Star City Games, National Pool & Spas, MKB Realtors, Roanoke College, Roanoke Natural Foods Coop, Salem Red Sox and more!
Click  here to view samples of our work.
---
---