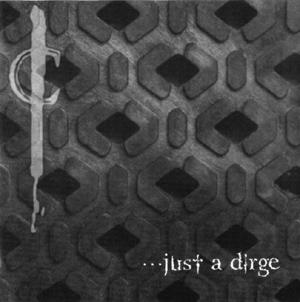 Just a Dirge is the fourth release from Immortal Chorus.
The album title came from a comment in an alternative press review of their previous album. That is the kind of review you get when your manager badgers a journalist to write about you so much that they become irritated by your insistence. The review was off base and negative. Music is, after all, a matter of taste. I think their song about it is the definitive answer to that.
Just a Dirge is available on CD and Cassette.
It contains new material, a couple of remakes from the Chorus' first release, and some all-acoustic versions of the most popular songs from other albums.
Steve's vocals are amazing. Brian's guitar work is tasteful and flawless. The lyrics are artwork all by themselves. I still cry sometimes when I listen to "Shovel and Faith".
It might be Rock. It might be Goth. It might be Alternative. It might be Trevor Ripchord playing the acoustic guitar on "Nothing is Clear."
It might become one of your favorites after hearing it just once. -TR
---
---